Description
Our 7" led headlights for Jeep Wrangler JK are brighter than the original halogen and hid headlights. It includes high low beam, daytime running lights(DRL) and turn signal lights, this will ensure maximum safety while driving at day time and dark night and save a lot of money to buy different function lamps. The high quality clear lens improve the illumination and provides protection for the interior light beams perfectly and give you a new driving lighting experience. Our led headlights are designed to be waterproof, shockproof and dust-proof, have efficient heat dissipation and cooling efficiency, more than 50,000 hours of service life.
Specification of 7 inch Led Headlights for Jeep Wrangler
| | |
| --- | --- |
| Model | MS-HL75A |
| Brand | Morsun |
| Car Make | Jeep Wrangler |
| High Beam | 55W 4200LM |
| Low Beam | 30W 2800LM |
| Halo | White color |
| Color Temperature | 6500K |
| Housing Material | Die-cast aluminum housing |
| Housing Color | Black/Chrome |
| Lens Material | PC |
| Waterproof Rate | IP67 |
| Certifications | IP67, CE, RoHS |
| Lifespan | More than 50,000hrs |
| Warranty | 12 Months |
More Photos
Advantages of Our Auto Lighting Systems
High Brightness
The driver can see the road forward clearly when the bright white light illuminates the path in the dark, this can help you increase safety on road and more comfortable driving experience. Our led headlights provide maximum visibility to improve the driving experience and increase safety and visibility both day and night.
High Quality Material
Die-cast aluminum alloy housing, high heat dissipation performance and stable quality, good seal performance as a thick rubber was consisted of the power cable plug. Long service life and good performance on waterproof dust-proof, fog proof, can be used in extremely harsh environments.
Easy installation
Plug and Play, H4 and H13 adapter included, usually in 30 minutes or less to complete the installation upgraded, our headlights have integrated built-in EMC function.
Wide Uses
All of our led headlights can be used not only on all kinds of vehicles which using 7 inch headlights, 9 inch headlights, 4×6, 5×7 inch headlights, but also can be used for work lights for boats, tractors, trucks etc.
Quality Assurance
Your satisfaction is our most concern. We will always do double quality inspection before shipping the lighting systems to our customers.
Long Service Life
Our led auto lighting systems have excellent performance such as anti-shock, anti-rain, anti-fog, IP67 waterproof rate, heat dissipation etc, so our led lighting can be used as long as 50,000 hours.
Fitment
2017 Jeep Wrangler JK / JKU
2016 Jeep Wrangler JK / JKU
2015 Jeep Wrangler JK / JKU
2014 Jeep Wrangler JK / JKU
2013 Jeep Wrangler JK / JKU
2012 Jeep Wrangler JK / JKU
2011 Jeep Wrangler JK / JKU
2010 Jeep Wrangler JK / JKU
2009 Jeep Wrangler JK / JKU
2008 Jeep Wrangler JK / JKU
2007 Jeep Wrangler JK / JKU
2007 Jeep Wrangler TJ
2006 Jeep Wrangler TJ
2005 Jeep Wrangler TJ
2004 Jeep Wrangler TJ
2003 Jeep Wrangler TJ
2002 Jeep Wrangler TJ
2001 Jeep Wrangler TJ
2000 Jeep Wrangler TJ
1999 Jeep Wrangler TJ
1998 Jeep Wrangler TJ
1997 Jeep Wrangler TJ
1996 Jeep Wrangler TJ
2006 Jeep Wrangler LJ Unlimited
2005 Jeep Wrangler LJ Unlimited
2004 Jeep Wrangler LJ Unlimited
1981-1985 Jeep CJ-8 Scrambler
1976-1986 Jeep CJ-7 (except 1983 CJ-7)
Production Process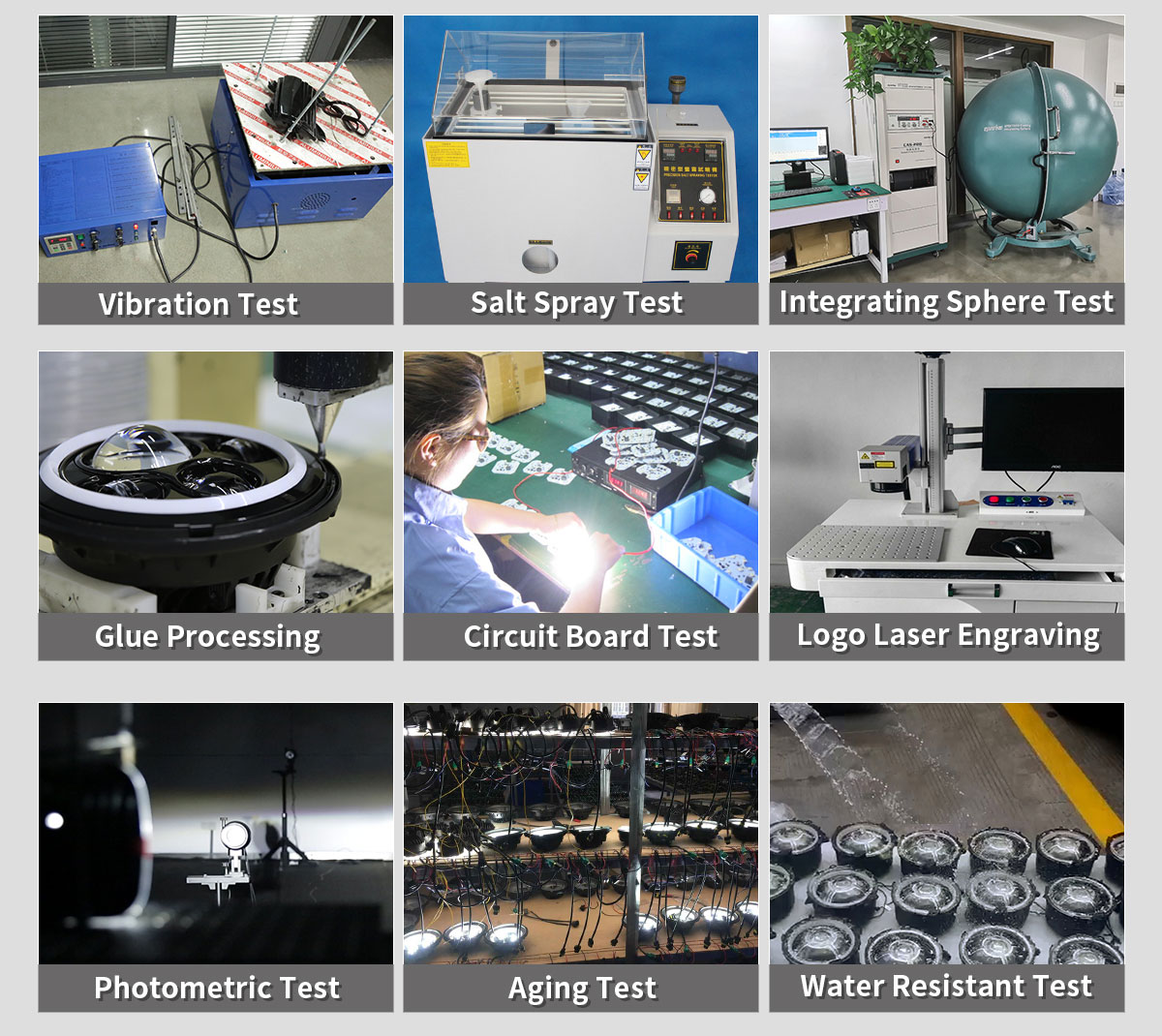 About Morsun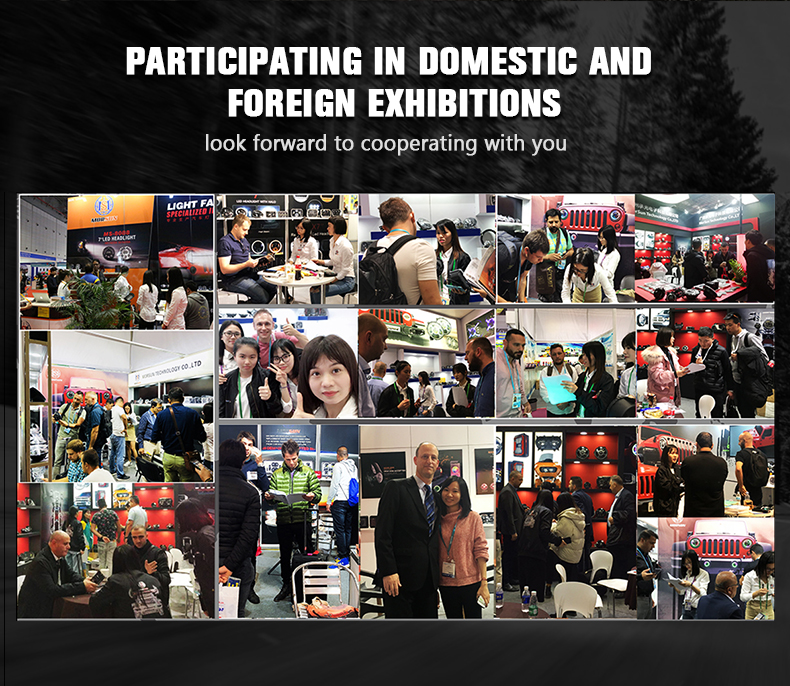 Morsun Technology is a professional manufacturers and suppliers of LED headlights, fog lights tail lights for Jeep Wrangler, Harley Davidson and more. We comply with ISO9001:2000 Quality Management System Standard, most of our auto lighting systems have CE, RoHS and TUV certificates. We have a powerful LED application product research & development team consisting of optical, electrical, thermal and structural experts.
We have invested millions of dollars in building the automatic static-proof and dust-proof production workshop. With exact optical and thermal design, we are taking the leading position in the industry of led headlights, fog lights, tail lights, offroad light bars for Jeep Wrangler and Harley Davidson motorcycles. We are a professional manufacturer, supplier and exporter of LED auto Lighting systems in this field. Product quality, innovation, technology and customer service have made us one of the undisputed leaders worldwide in the field of LED auto lighting for Jeep Wrangler. Bearing the concept of "Quality First, Customer Paramount, Sincerity and Innovation" in our mind, our company has achieved great progress in the past years. Customers are welcomed to buy our standard products, or send us OEM requests. You will be impressed by our quality and service.