Description
Led fog lights for Toyota Tacoma are the best option for obstructions like fog, snow, rain or dust. Toyota Tacoma led fog lights are superior to conventional incandescent lamps in some ways, they are designed to be waterproof, shockproof and dust-proof, have efficient heat dissipation and cooling efficiency, more than 50,000 hours of service life. These led fog lights kit replacement fits for 2005-2011 Toyota Tacoma vehicles.
Specification of 2nd Gen Toyota Tacoma Led Fog Lights
| | |
| --- | --- |
| Model | MS-TM0511 |
| Brand | Morsun |
| Car Make | For Toyota Tacoma |
| Power | 27 Watt |
| Voltage | 9-32V |
| Diameter | 99mm |
| Lumen | 2500LM |
| Housing Material | Die-cast aluminum housing |
| Housing Color | Black/Chrome |
| Waterproof Rate | IP67 |
| Certifications | IP67, CE, RoHS, DOT, SAE |
| Lifespan | More than 50,000hrs |
| Warranty | 12 Months |
More Photos
Fitment
2005 Toyota Tacoma
2006 Toyota Tacoma
2007 Toyota Tacoma
2008 Toyota Tacoma
2009 Toyota Tacoma
2010 Toyota Tacoma
2011 Toyota Tacoma
Features of 2005-2011 Toyota Tacoma Led Fog Light Kit
High Brightness: The Toyota Tacoma LED fog light kit is known for their brightness and clarity. They produce a strong, crisp white light that enhances visibility in various weather conditions, such as fog, rain, or snow. This increased brightness makes it easier to see the road and potential obstacles.
Energy Efficiency: LED fog lights are highly energy-efficient compared to traditional halogen lights. They consume less power, which can reduce the strain on your vehicle's electrical system and help save on fuel consumption.
Longevity: LED bulbs have a longer lifespan compared to traditional halogen bulbs. They can last for tens of thousands of hours of operation, which means you won't need to replace them as often.
Quick Illumination: LEDs provide instant illumination when turned on, ensuring that your fog lights are fully operational as soon as you activate them. There's no warm-up time, and they reach full brightness immediately.
Durability: LED fog lights are resistant to vibrations and shocks, making them ideal for off-road and rough terrain driving. They are also less prone to damage from road debris.
Customizable Styles: Toyota Tacoma fog light conversion kits come in various designs and shapes, allowing you to choose a style that complements your Tacoma's appearance. They can provide a modern and high-tech look to your vehicle's front end.
Low Heat Emission: LEDs produce very little heat compared to halogen bulbs, which reduces the risk of overheating and potential damage to your vehicle's lighting system.
Easy Installation: Many LED fog lights are designed for easy installation, often as a direct replacement for factory fog lights. They may come with plug-and-play wiring harnesses, making the installation process straightforward.
Enhanced Safety: The increased brightness and clarity of LED fog lights for Tacoma help improve safety, especially during adverse weather conditions or low-light situations. They make it easier for you to see the road, obstacles, and potential hazards.
Weather Resistance: LED fog lights are designed to be weather-resistant, ensuring that they can withstand rain, snow, and other environmental factors without compromising their performance.
Production Process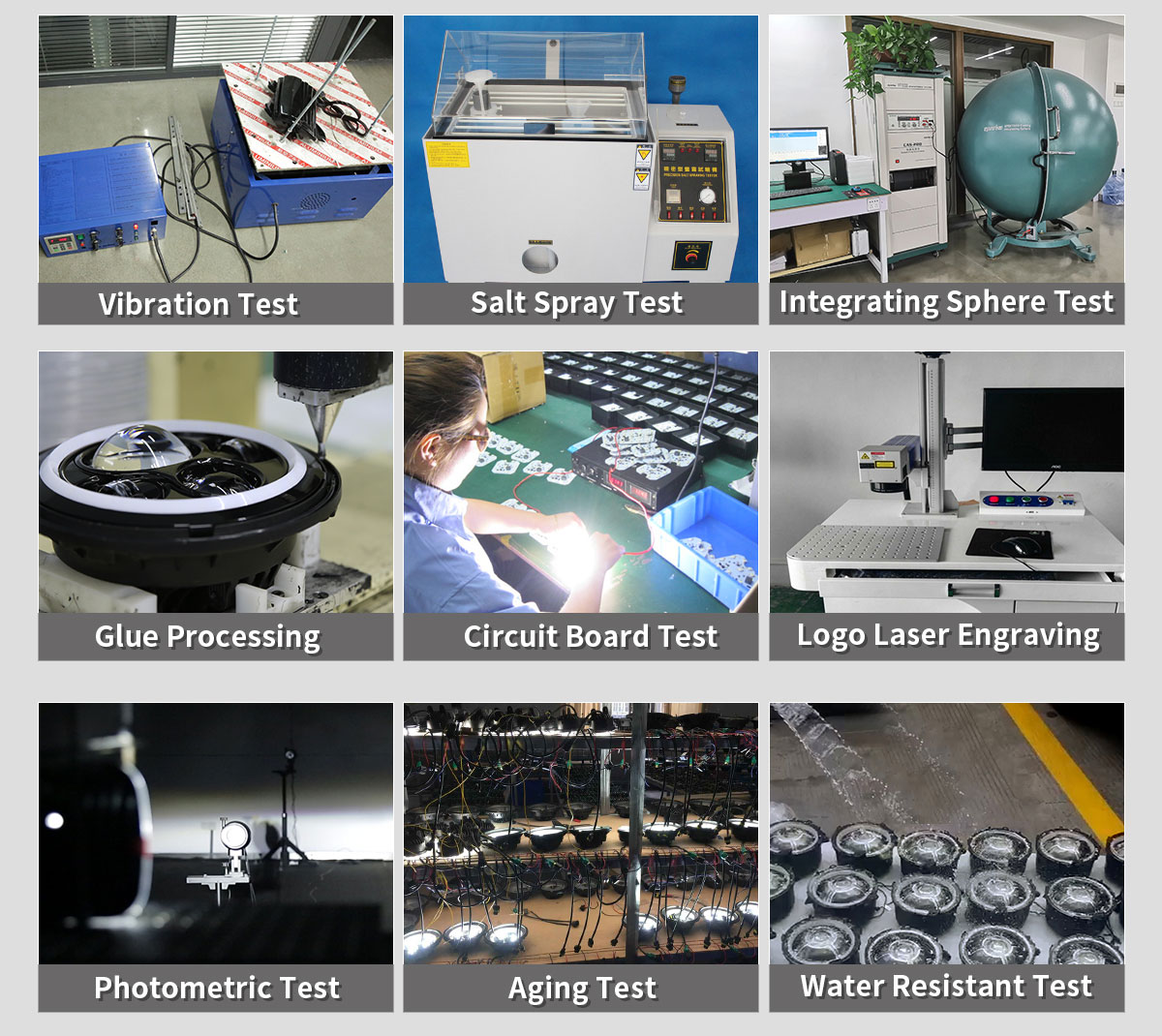 About Morsun